Seafood Galore & a Whole Lot More! That's the motto of TJ's Seafood Shack in Central Florida and it couldn't be more true. From award-winning fish tacos to some of the best shrimp and grits you'll find – TJ's is a local favorite! We love a good mahi taco too, so our partnership was a no-brainer!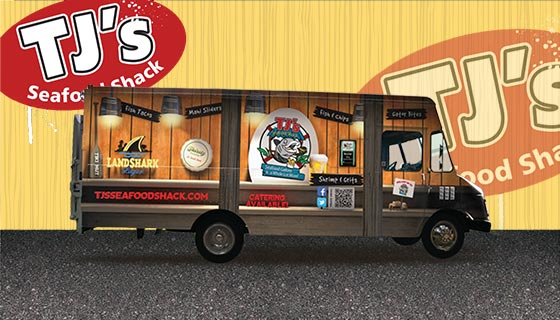 When it was time to take TJ's fan-favorites on the road in their vegetable oil powered food truck, we knew it had to stand out!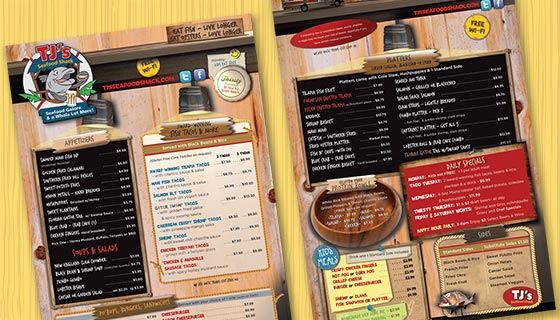 From their menu to the design of their food truck and website, everything we've created for them has that "seafood shack feel".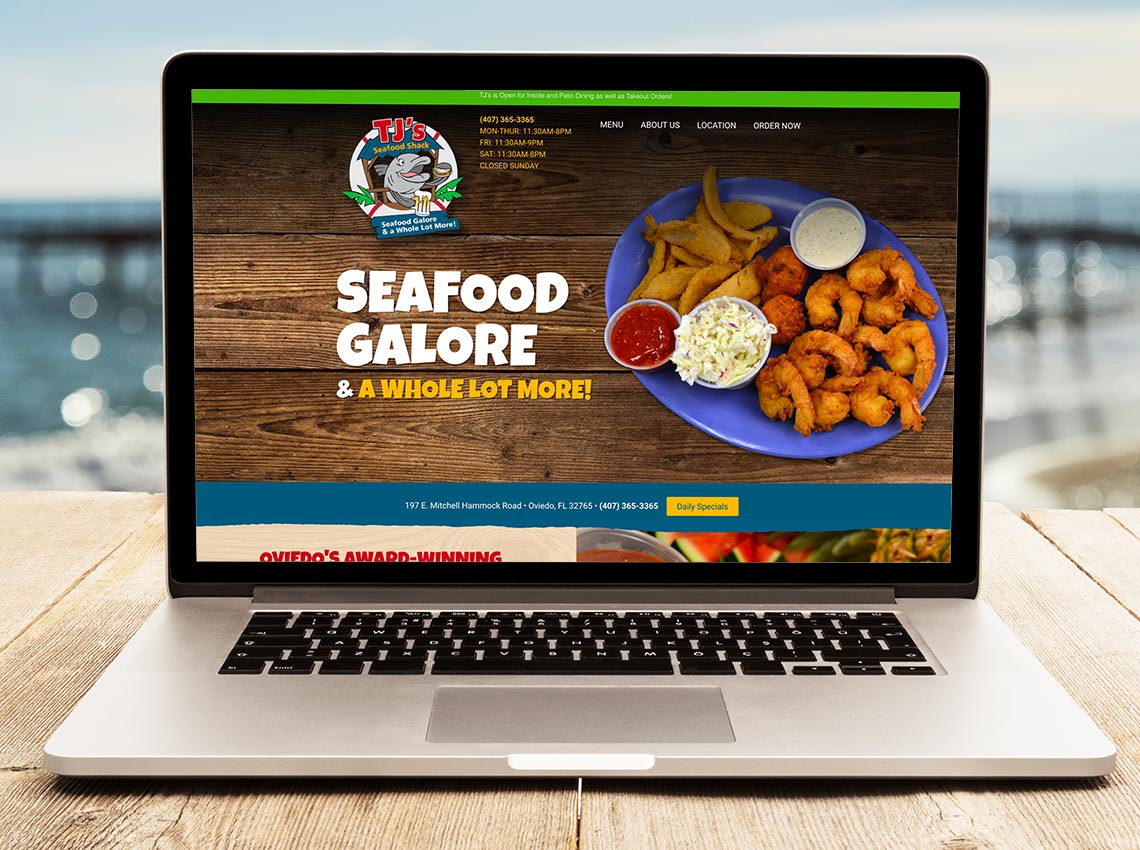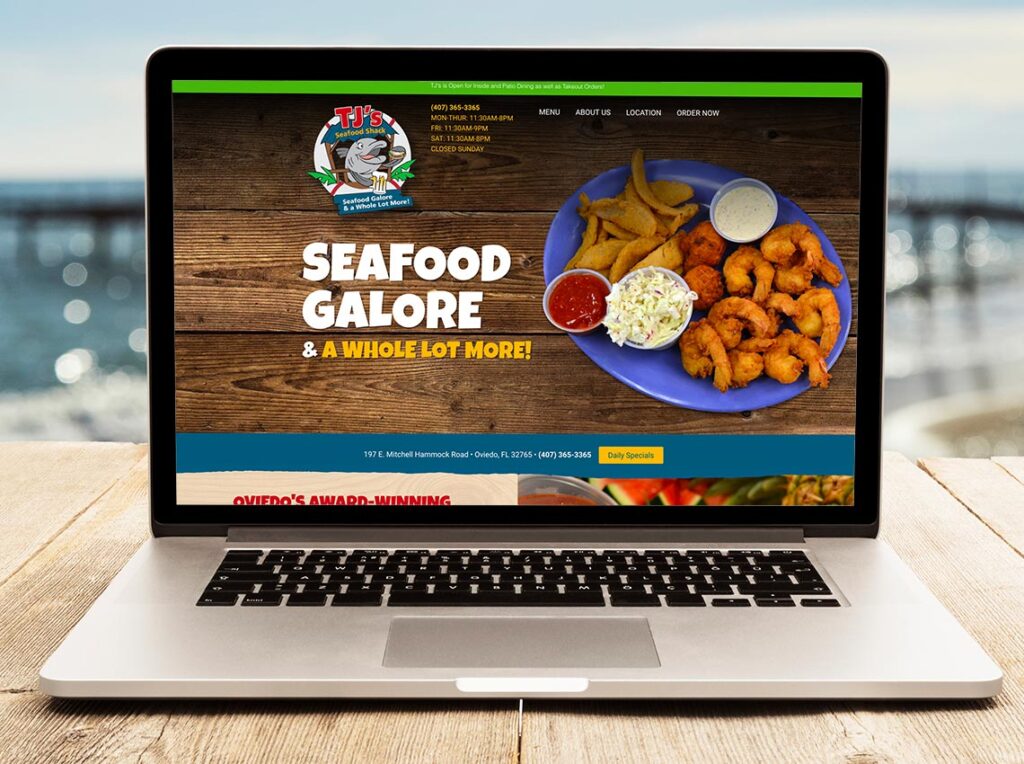 Website Design / Development
A Thrive client for years, their new website is an updated take on the traditional, rustic seafood shack! From daily specials to their online menu and ordering, TJ's Seafood Shack's website is simple to use and easy to find!
Ready to take your marketing to the next level?