Effective Websites & Marketing for Fishing Charters & Guides
Let's face it – you didn't get into this to become a marketing expert. Unfortunately that's part of the gig. But the good news is that we've developed a website and marketing program for charters and guides to help keep your calendar booked and you out on the water where you belong.
Your Website is Your Most Important Marketing Tool. It's that simple.
Did you know that upwards of 75% of website visitors pass judgement about your credibility based on its design?
Enough emphasis can't be placed on having a visually inspiring, user-friendly website for your fishing charter or guide business.
In fact, if you're looking to turn more site visitors into bookings – upgrading your website is the best investment you can make.
That's where we come in!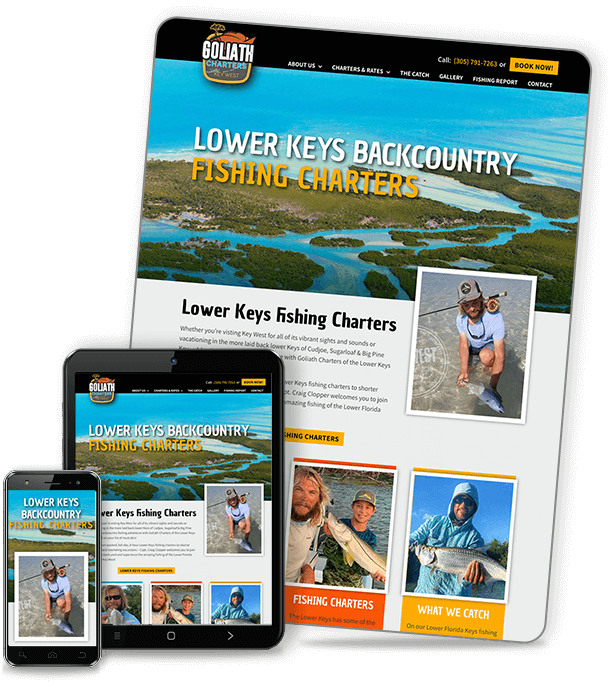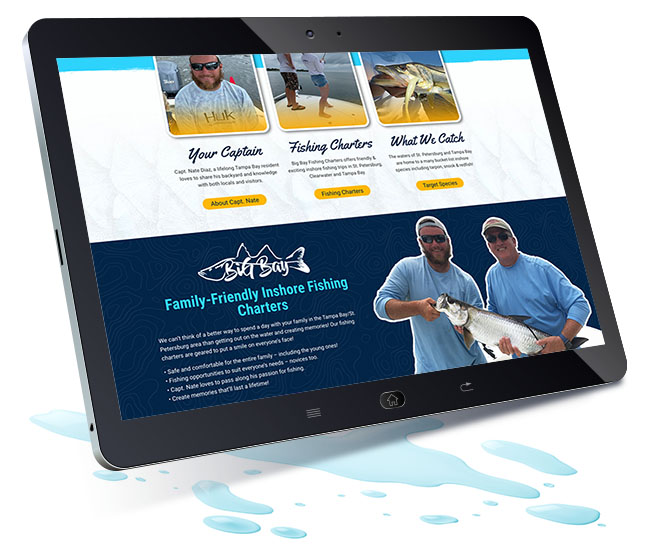 Kick-Ass Marketing for Fishing Charters & Guides
Experts in web design, digital marketing and branding, we're also intimately familiar with what fishing guides and charters need to drive more business.
With years of expertise in the fishing & outdoor industries, we've developed a program for fishing guides and charters that drives more website traffic, increases bookings and repeat clients!
Don't We All Want to Spend More Time on the Water?
If you already have a marketing strategy and website in-place that's providing you with all of the fishing clients & bookings you can handle, congratulations…no need to read on.
However, if you feel like you could be getting more out of your website and marketing then we should probably talk!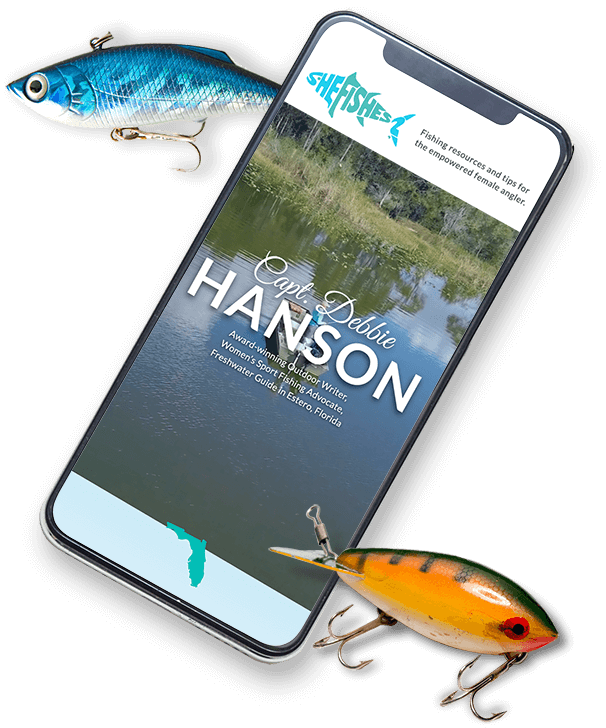 Marketing Services for Fishing Guides & Charters
What Our Clients Have to Say
Thrive Creative Labs transformed my old website into a highly productive and successful marketing instrument and greatly improved my rankings online. Having a website designed by Thrive has proven to be one of the best decisions and investments I've made in my 20 years as a guide.
Capt. Tom Van Horn
Owner & Guide
Ready to take your marketing to the next level?