Inbound Marketing for Fishing Charters, Guides & Lodges
Increasing online visibility and engagement is a critical step towards growing your marine, fishing, charter or lodge business and its brand. Simply having a website isn't enough to drive traffic, you have to a strategy in-place to attract and engage customers.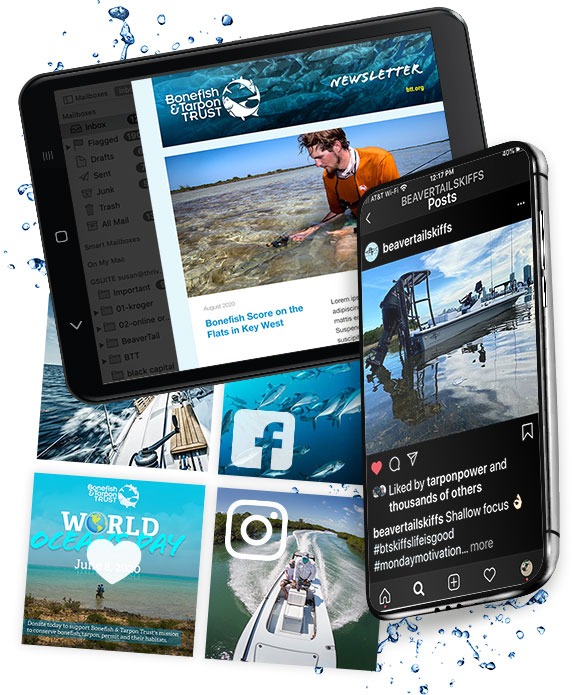 Increase Online Visibility & Engagement
Developing an inbound marketing strategy, one that attracts outdoor enthusiasts to your website and brand on a regular basis, is key to the success of your business. At Thrive, we leverage a healthy dose of content strategy, search engine optimization and email marketing to draw customers and prospects to you. And then present them with a beautiful, engaging, conversion-focused website experience.
We're firm believers that your website is the single, most valuable marketing tool your business has – however we also recognize that in order for your site to be a success, it has to have traffic!
We understand that not only is having a content strategy important to telling yours and your brand's story, it's also a powerful attractant to enthusiasts searching for the products and services you sell. We'll create a strategy that brings customers to you.
Search Engine Optimization (SEO)
In order for your website to be successful, outdoor enthusiasts have to be able to find it when searching online. We understand how important the visibility of your website is and optimize every site we build to rank highly in organic search results.
Separate landing pages from your main site can be powerful conversion tools for special promotions, advertisements or digital campaigns. Thrive creates effective landing pages by leveraging conversion-focused design & content.
There's no better way than spreading the word about your valuable content than through email marketing. Whether the goal is to keep existing customers engaged or to announce new products or promotions, we'll design an email campaign that keeps you front of mind.
Search Engine Marketing (SEM)
Sometimes traffic generated through organic search engine optimization (SEO) just isn't enough – especially in highly-competitive, niche markets. We'll recommend and implement a strategy for purchasing ads on search engines like Google that appear for keyword searches.
The success of both traditional and digital campaigns is best understood by collecting and analyzing website, campaign and email data. Quite simply, numbers don't lie. We'll regularly report findings to you, so adjustments can be made and successes gained.
Ready to take your marketing to the next level?