Capt. Debbie Hanson - SheFishes2
Captain Debbie Hanson is an award-winning outdoor writer, local radio host, and freshwater guide living in Estero, Florida. With a great passion for the outdoors and a growing following, she knew it was time to refresh her website and marketing materials.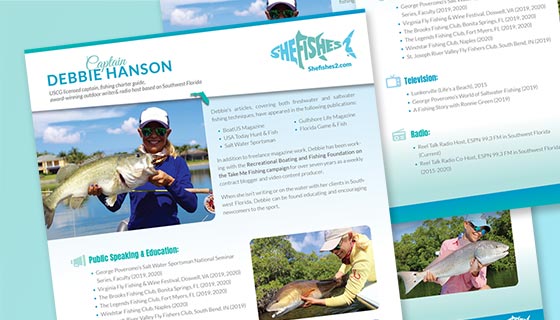 With her hands in so many aspects of the sport, Capt. Debbie needed a simple but sleek cut sheet that she could use to help spread the word of her talents and accomplishments.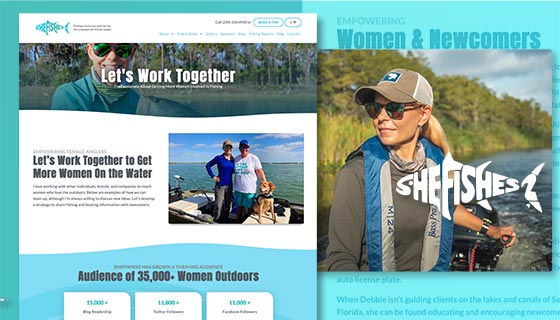 Collaborate with Capt. Hanson
When developing her new website, there was a need to highlight the ways that brands and organizations can collaborate with her. We helped promote her talents and reach through the new site.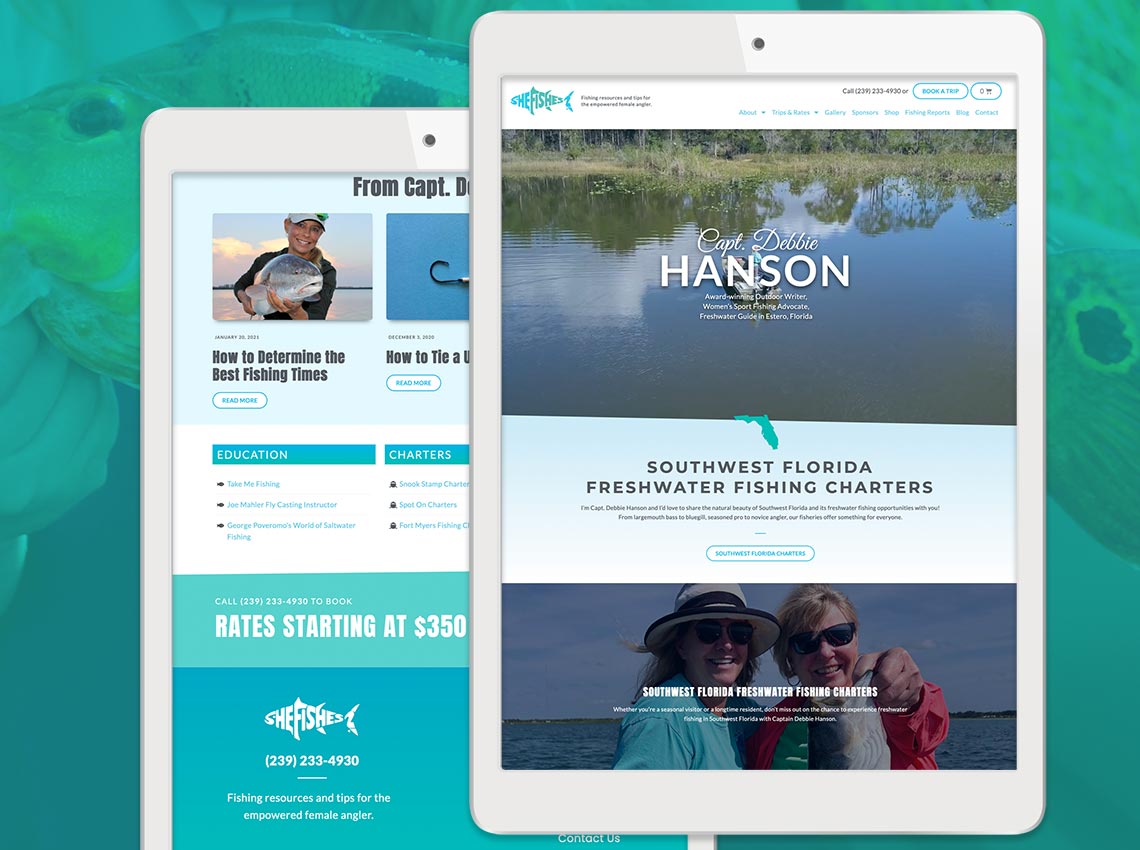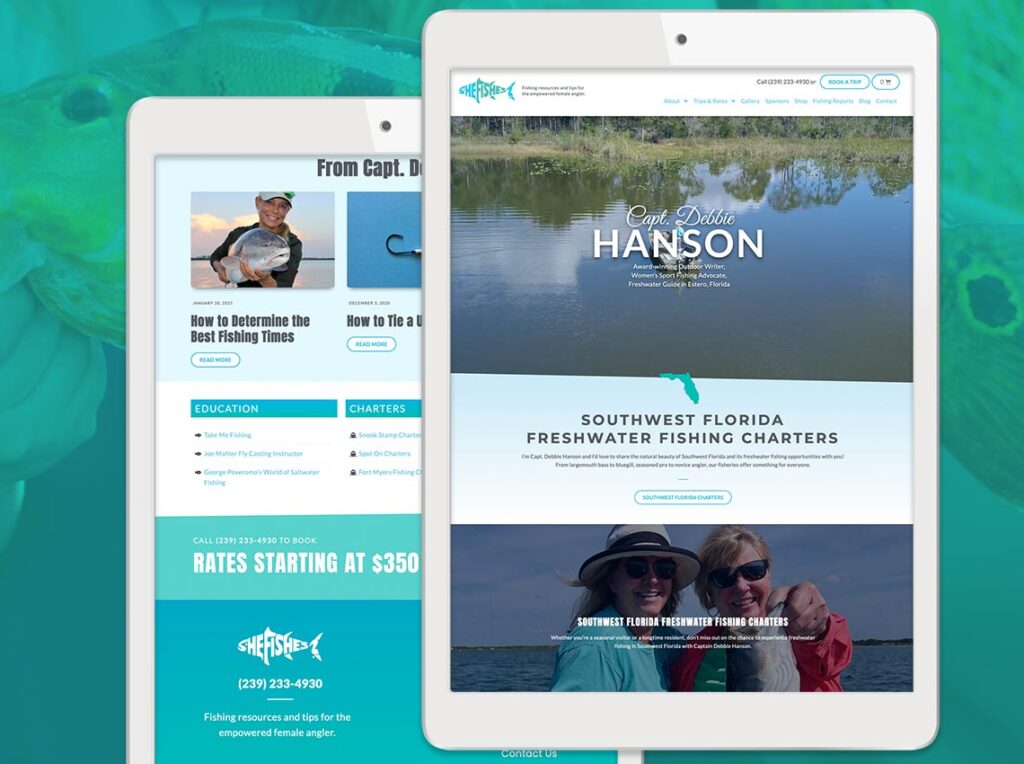 Website Design / Development
Thrive has a program specifically tailored to website development and marketing for fishing guides. And while we have a proven formula for guide sites, each is unique and comes with its own feature-set. Capt. Debbie's site includes on online store and robust blog component.
Ready to take your marketing to the next level?