Capt. Zachary Litchfield is a certified U.S. Coast Guard Captain and Maritime Officer who grew up in Charleston, SC where he learned to fish on the Cooper River with his dad and grandpa. Thrive's job is help him continue that legacy!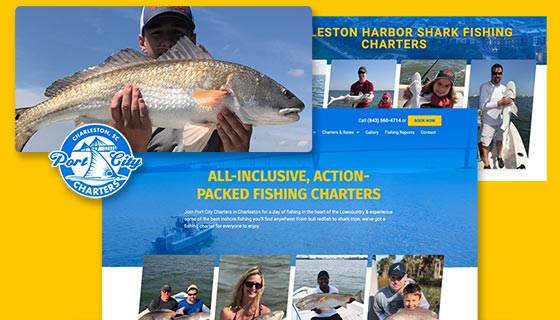 A charter guide's website should be fun, vibrant and help paint a picture of what a day spent on the water with them might look like. We wanted not just the bull reds to standout but also the smiles!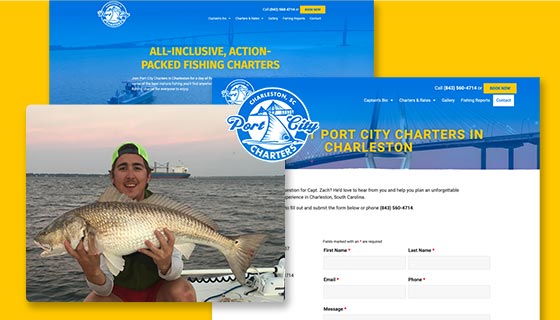 To make booking a charter with Capt. Zach as easy as possible, Thrive integrated an online booking system into his new website – helping to increase direct bookings.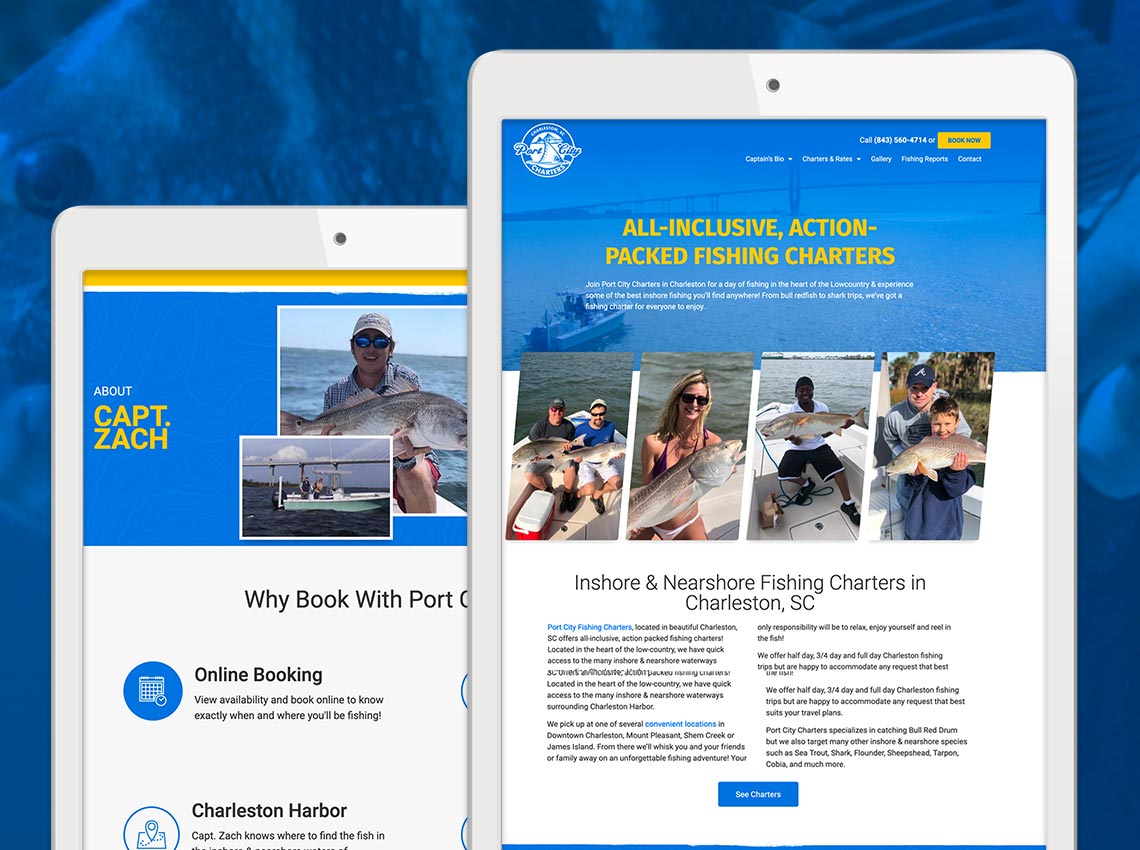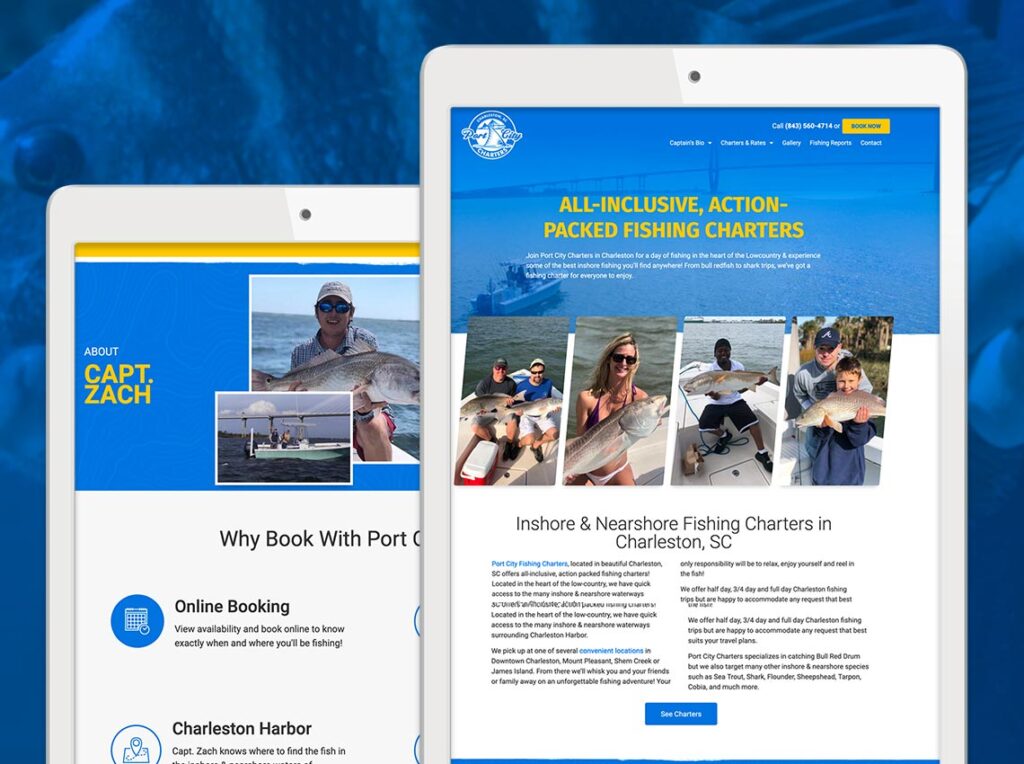 Website Design / Development
The Thrive-designed website we launched for Port City Charters helps to position Capt. Zach as one of the standout charter businesses in Charleston. We left no stone unturned – from advanced SEO optimization to being completely mobile-friendly (as all of our sites are)!
Ready to take your marketing to the next level?