Crevalle Boats, a Team of avid fishermen, builds some of the highest quality family-friendly, center console hybrid boats on the market. And when it came time to refresh their website and brand, partnering with Thrive was the logical choice to elevate their brand.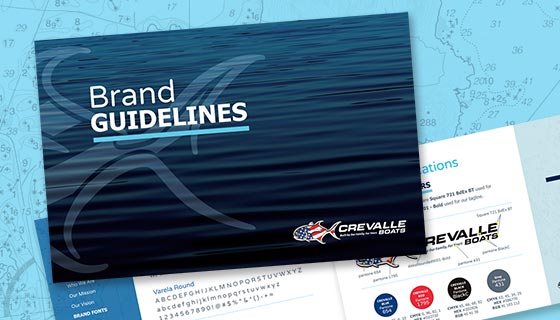 To go with their updated visual brand and messaging, we designed and developed brand guides and standards to help Crevalle Boats spread the goodness that is their refreshed look.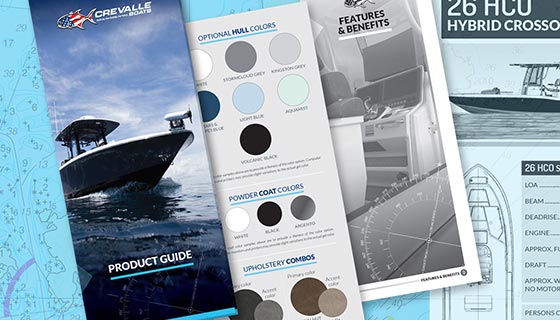 Dealer Product Information Guides
To assist their dealers with having the information at their finger tips, Thrive developed new product information guides for dealers to have on-hand for quick reference.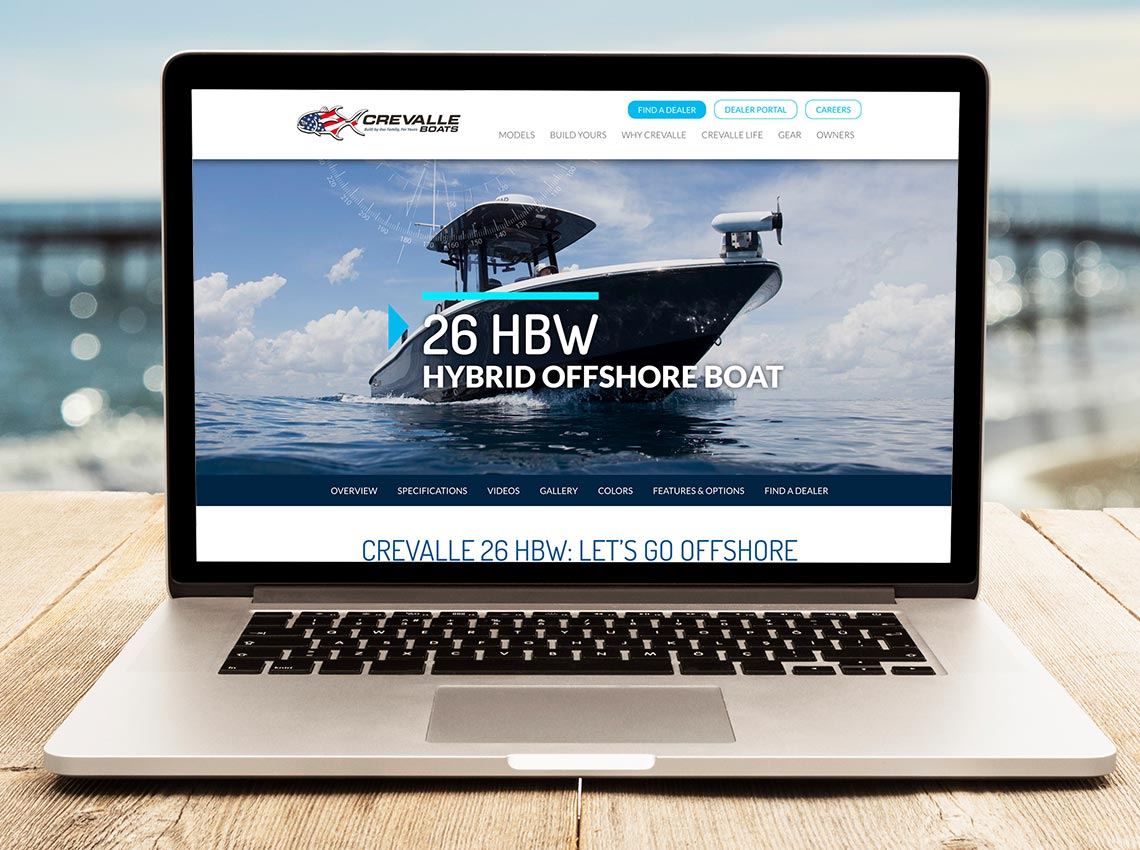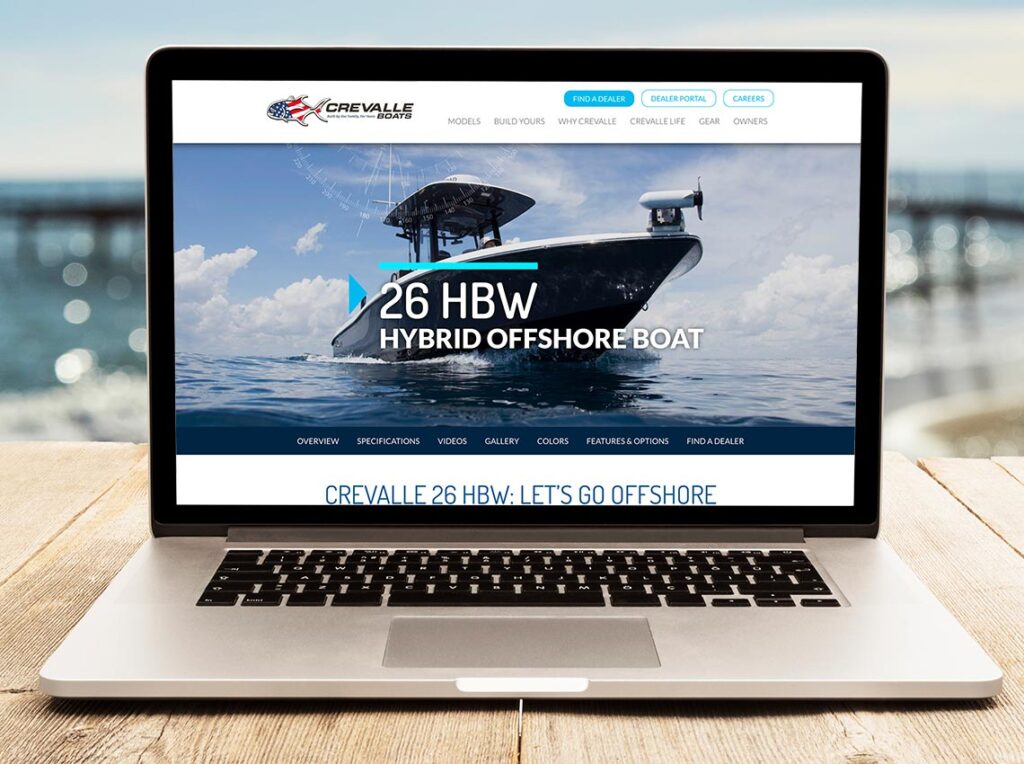 Website Design / Development
Thrive designed and developed a brand new website for Crevalle Boats to replace their existing site. The new site includes a dealer locator, dealer portal and a customized boat builder feature, which allows site visitors to build, visualize and customize their very own Crevalle!
Ready to take your marketing to the next level?