Located on Florida's west coast, Beavertail Skiffs has been quietly building some of the very best shallow water fishing skiffs on the planet. As their agency partner, we've been instrumental in vitalizing their brand helping to position them at the forefront of the shallow water skiff market.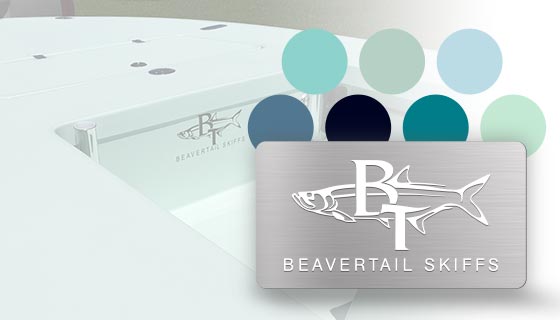 Beavertail Skiffs has a long-standing and recognizable logo, which we felt strongly about keeping intact – with a bit of polishing. In addition, the color palette for the company was in need of a refresh and revitalization.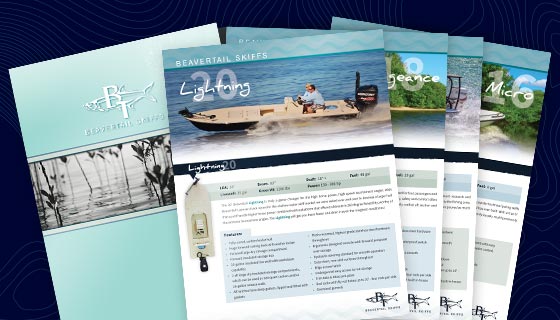 Product Line Sales Sheets
For their product line, we created individual product slicks. These clean, informative pieces are important for use at boat show events, demo days and for those who visit the Beavertail Skiffs factory for tours.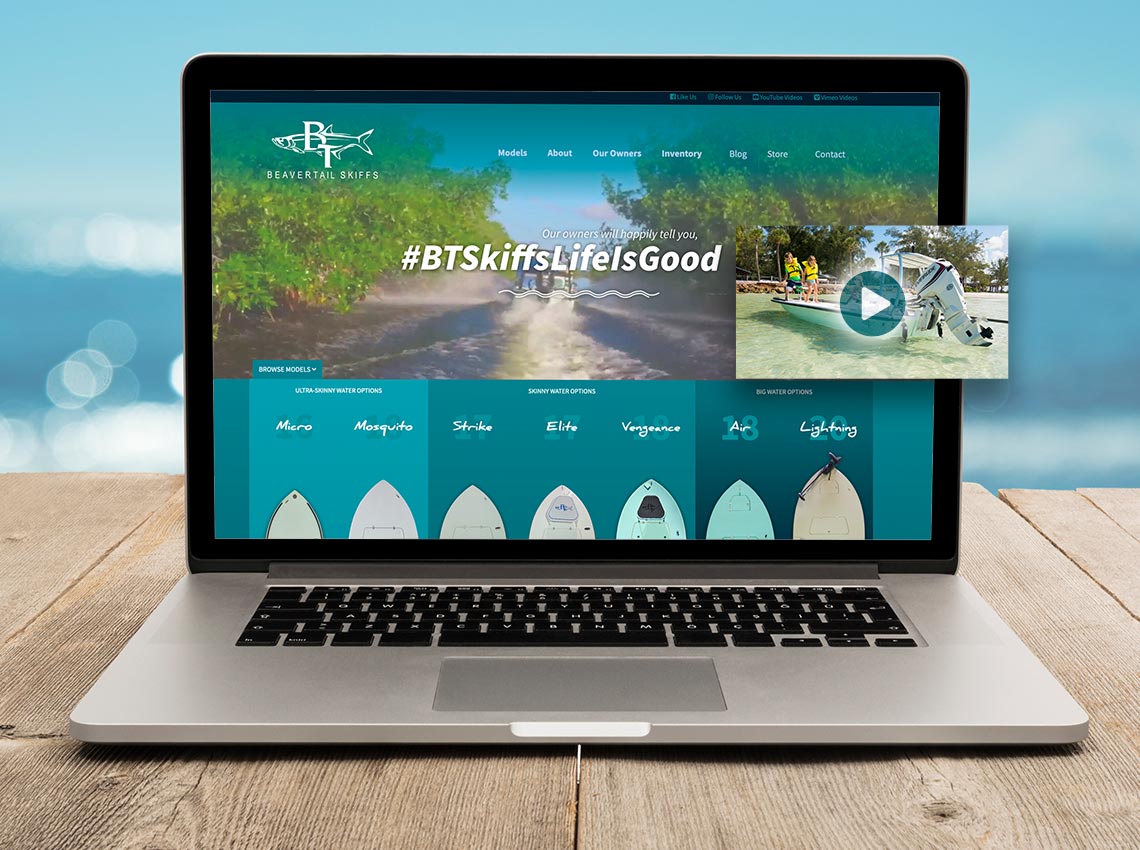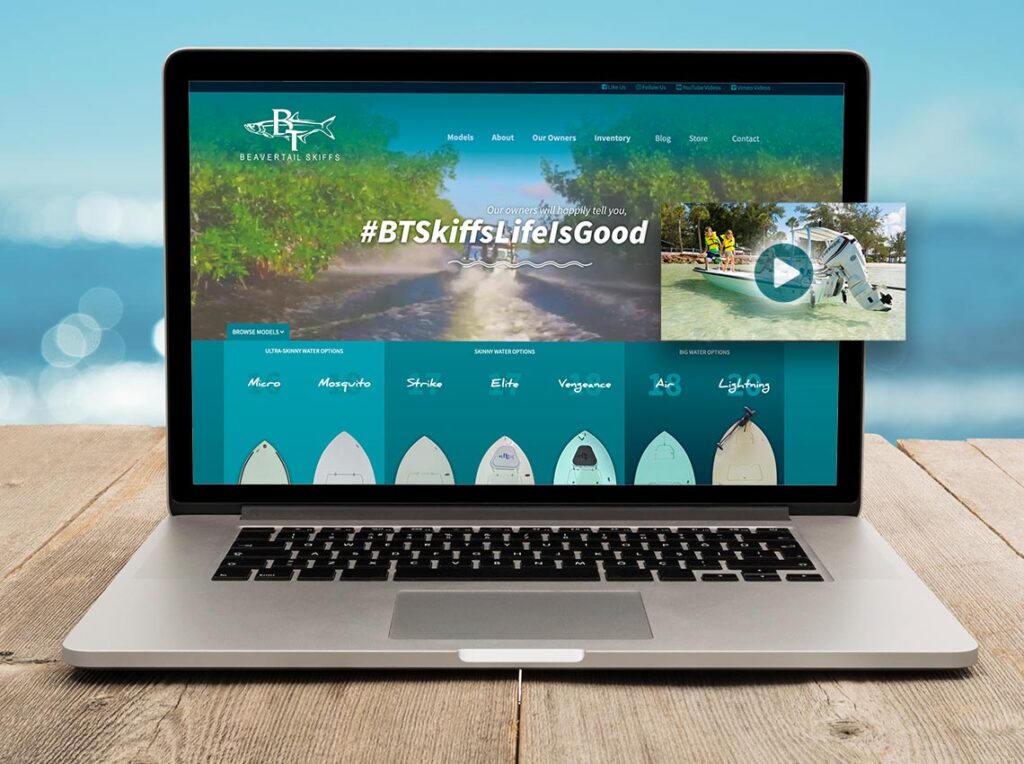 Website Design / Development
Thrive completely redesigned and developed Beavertail Skiffs' website from the ground up. We wanted to showcase not just their incredible skiffs but also the lifestyle surrounding their brand. The results have outstanding from increased search results and traffic to an online platform that routinely drives qualified sales leads.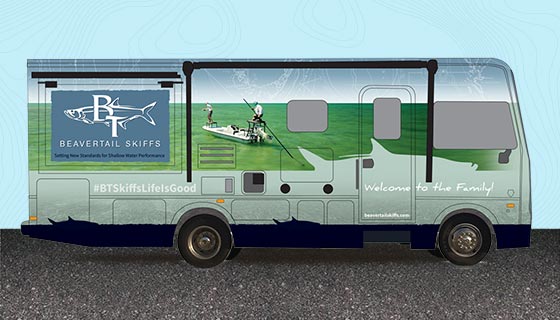 You can't miss the Beavertail Crew when they take their show on the road. We designed the wrap for their traveling RV which is routinely seen at "demo days" and special events.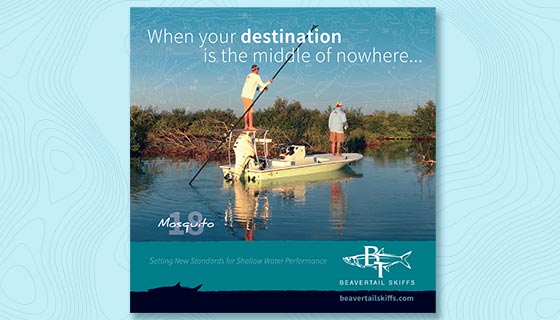 Ad Campaigns & Social Posts
When it was time to spread the goodness that is Beavertail Skiffs, our in-house creatives developed branded social posts and print ads to showcase their new brand and skiffs.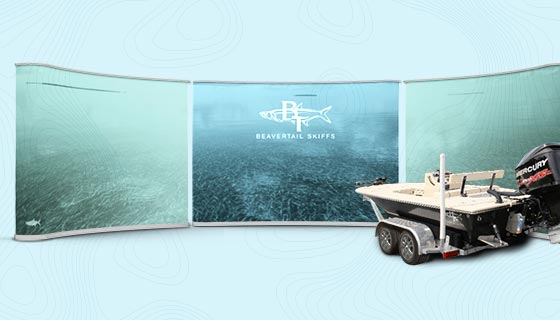 You have to look great at boat shows. It can be the difference between a crowded show space and folks just walking on by…. For Beavertail, we developed show backdrops, banner stands and show marquees highlighting each boat model.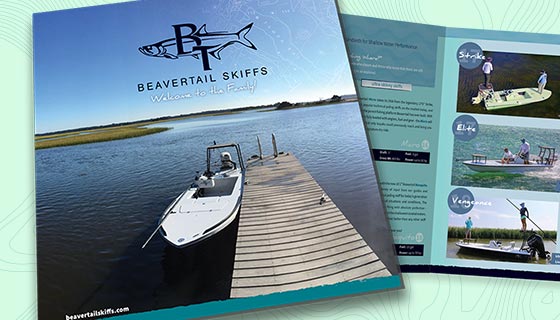 Thrive designed a quality brochure piece which highlights the seven skiff models offered by Beavertail. Beautiful photography, the right amount of story and the info anglers need to make educated choices are the hallmarks of the piece.
Ready to take your marketing to the next level?