Ever feel like looking for something on the web is akin to the proverbial "needle in a haystack"? Us too. And it can be frustrating.
That's why, when you are designing, developing and marketing your website – you should do everything possible to make the content in your website easy to find. This isn't only accomplished through the design of your site, but also takes into consideration how folks are getting to your site and its content in the first place. Let's take a look at the top 5 ways you can make your content easier to find and keep your visitors happy and converting.
1 – Search Engine Optimization (Both Organic and Local Search)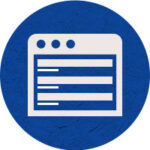 Before potential customers can dig into the content of your website and hire your company or purchase your products, they have to become aware of you first.  With 41% of B2B website visits coming from organic search (according to Optify's 2012 B2B Marketing Benchmark Report), it's clear that users must be able to find your company, services and content easily when doing a Google search. And this will only happen if you or your advertising agency is placing a focus on search engine optimization. This includes doing proper, in-depth keyword research (to KNOW what users are searching for when looking for a company similar to yours) and then doing proper on-page search engine optimization.
In addition, having a content strategy for your company and the marketing of your projects is critical to today's search engine optimization. It has been a long time since simply adding a few html tags to a web page and repeating keywords in your content have improved rankings. Companies looking to compete, organically, at Google – must contribute relevant content to their websites on a regular basis to attract visitors and enrich their experiences.
2 – A Content-First Approach to Site Hierarchy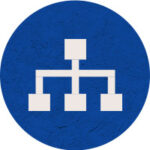 During the early planning stages of your website, consider your content first and take inventory of what information will be important to your customers. Before a website can be designed and ultimately developed, a road map (consisting of sitemaps, wireframes and prototypes) must be developed giving structure and organization to the information. Consider what is most important, how many steps it will take to get users to any given piece of content and ultimately what is the final action you're hoping your users perform (ie: conversion $).
By taking a content-first approach to your site structure, a natural hierarchy should develop for your website, which will ultimately feed the navigation structure of your website.
3 – Have Clear and Consistent Navigation Elements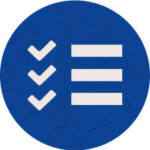 A site must have clear navigation, that is familiar and easy for site visitors to use. Don't get too cute with design! We've all been to websites where the designer experimented with different navigation structures (purely for the sake of design) and left the website feeling awkward and frustrated. Simple, clean and clear top navigation elements are familiar to all web surfers and use drop-down menus (or mega-menus) for sub-categories.
Within your main navigation elements, consider what order (from left to right) the links should appear. Be sure that the most important items are closer to the left and least to the right. And by-the-way, loose the "home" button – those got dropped years ago 😉
4 – Include Obvious Calls-to-Action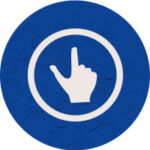 Don't let your users guess what you'd like them to do next. If you're selling widgets at your website – show them the widget, its details,  pricing and an obvious "Buy Now" or "Add to Cart" button. Don't make 'em guess, lead them to the information and ultimately the action you'd like them to take – the conversion.
Same goes for newsletter signups, contact details and other pertinent information. Make them easy to find and clear to use – your customers will thank you. Really.
5 – Include a Site Search Feature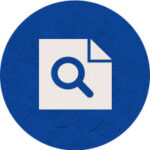 If you have a site with a lot of content – numerous products or services, a blog or any other type of deep content – consider adding an internal search to your website. This will allow site visitors to search for exactly what they are looking for once they've found you. All popular content management system, such as Drupal & WordPress, include a search feature straight out of the box. Again, make it easy on your users and they'll keep coming back.
By implementing these 5 tips, you'll not only make your content easier to find but you just might help your visitors find that needle. And of course, if you'd like this Orlando Advertising Agency to help make your content more visible and useful to your customers, give us a shout. We've got plenty of great ideas that will help make your website more successful.
---
Did you find this insight helpful? Share it!